Pacific Pipeline Supply is the only independent, family-owned waterworks supply company in San Diego County. Although this industry is dominated by multi-branch, mega-corporations located in other states, Pacific Pipeline Supply has continued to grow and prosper, servicing their customers with high quality personal service.Our company maintains three separate facilities in San Marcos, California, which house the largest and most complete inventory of piping products. Our employees offer a combined total of over 100 years of waterworks experience.
A Specialized Business Requires a Specialized Supplier
Our industry is changing on a regular basis. Similar to the computer industry, underground materials are improving and changing for the better. And, as everything else in the world today, nothing is simple anymore.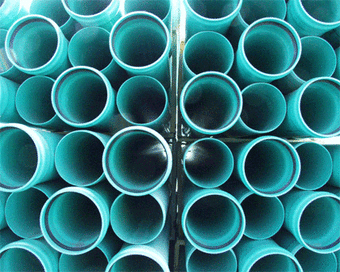 Unlike most other businesses, the underground contractor has much at stake at installation time (i.e. trackhoes, loaders, dump trucks, foremen, laborers, traffic control, etc.).The list can be endless, as well as the incurred costs per hour multiplied by the time to complete.
This is usually the most important arithmetic in determining the potential success and profit of the project.This is where your supplier enters the equation.
---
Furnishing the correct product, according to the approved specification, at the time required can be the most important factor. A few dollars anticipated to be saved between quotations, can be easily lost and multiplied if your supplier does not perform.Pacific Pipeline Supply maintains one of the largest and most diverse inventories of underground pipe, valves, and fittings in San Diego County.
However, it is the performance that makes "The Difference" and meeting these requirements is what we excel at. For reference, ask any customer doing business with us.
Experience "The Difference" and let us furnish your next project.